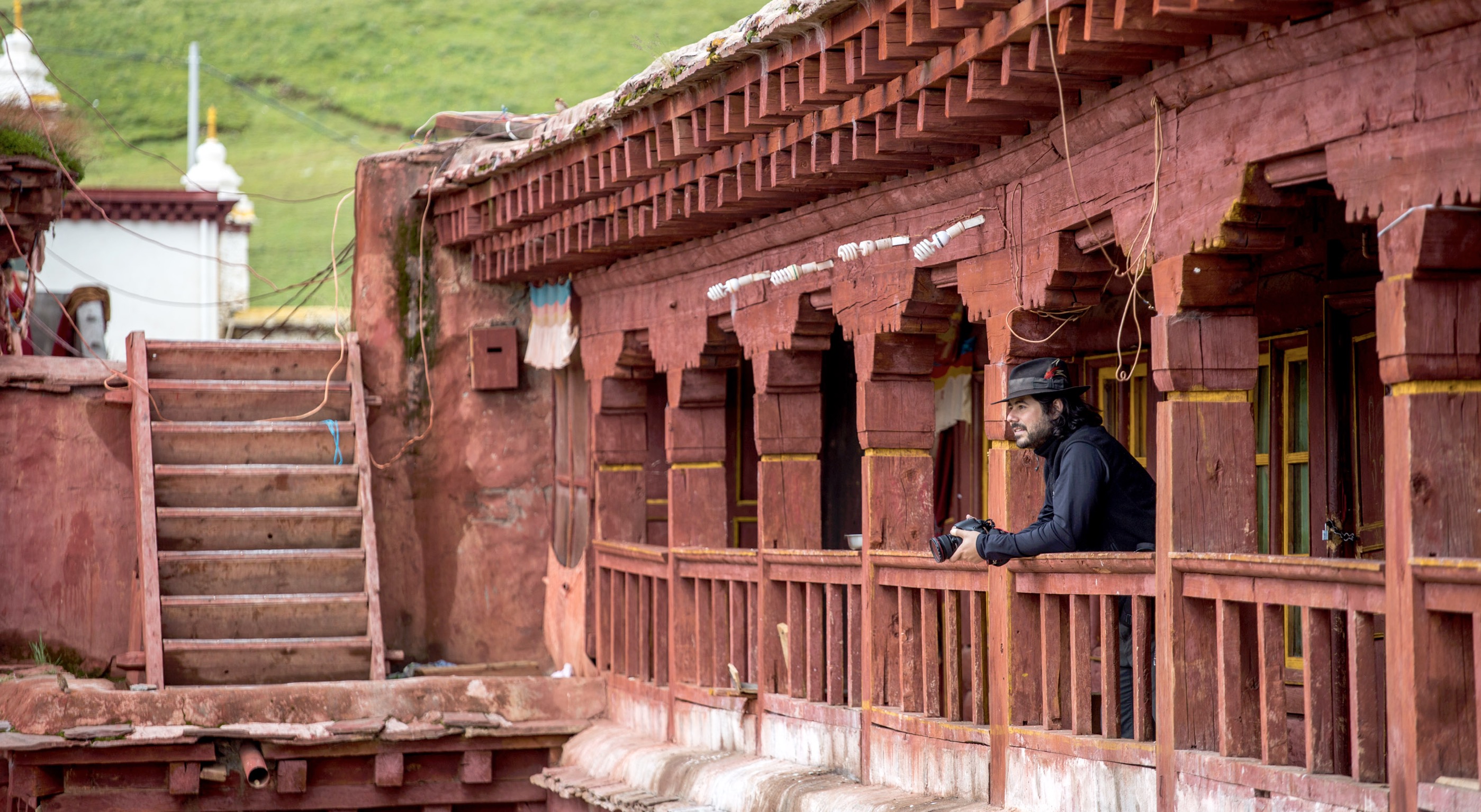 Dan Sandoval is a professionally trained photographer who graduated from the world famous Brooks Institute of Photography, where he was taught the necessary skills to become a successful commercial photographer. Originally from Los Angeles, he left his life as a studio photographer behind to pursue a career in travel and has been living in China since 2008. He has travelled extensively throughout China, in addition to having traveled and photographed on all 7 continents in over 50 countries around the world. Driven by a sense of exploration, he hopes his work inspires others to also venture out into the world he photographs.
Dan has worked for many international magazines, travel companies, tourism boards, and has been an adviser on a number of tourism projects, including having worked with China's Ministry of Culture. His work has been featured in exhibitions around the world. He is currently a member of the Canon Professional Services in the United States and Europe and is a lecturer for the Canon Caravan Program in China. He also now leads groups of photographers in workshops around the world where he helps them unlock their photographic potential.
For a small sampling of his published work, please see his tear sheets.
You can also follow his adventures (and most recent work) on Instagram and connect with him on Facebook.
**********
"I started photography because of my love of light. I love the way it reacts to objects, and the way it can be manipulated. This love led me to capturing light with the use of a camera. Originally, I loved the technical aspect of photography. I loved the studio, and manipulating the light to do what I wanted it to. Controlling ratios and angles. Contrast values and color saturation. After a while, I got good at the technical, and although it was sometimes a challenge, it lost the constant challenge. At this point, I began to take my photography outside more and more. Outside, I couldn't control the variables. I could manipulate them, but I couldn't control them. I had to work with what was given, and that presented a new challenge. I loved it. I started shooting outdoors more, and my excursions took me further and further from home. It was a new dimension in my photography. I was chasing light in a new way. Looking for new and wonderful glimpses of what the world had to offer. It is a huge and wonderful place that even now has so many treasures to be appreciated. My photography took a new direction: I wanted my photos to inspire people into exploring the world on their own. I wanted to show people the wonders that are still out there, so that they, too, could go out there and experience the world for themselves. Although my photos may bring the world to people, the true intentions of my photos are to bring people to the world."